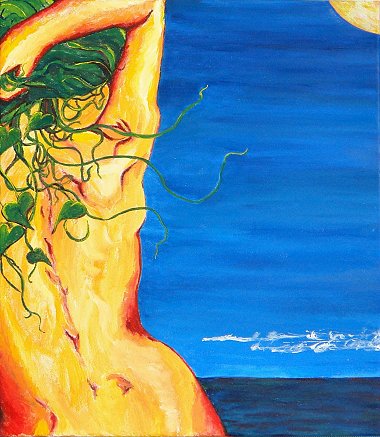 Recent work: Diana the Huntress (part 1 of diptych)
Prints for Sale at artist|rising , a division of art.com
Search all Ali's sites
Custom Search

to the web site of Ali Kayn,
a business analyst and a freelance writer, photographer
and artist living in Melbourne, Australia.

What's happening?

I'm currently working my way through a Bachelor of Arts at the University of Melbourne . My aim is to achieve a Master of Information Systems and to find worthwhile and problem-solving employment working with people and my other favourite thing -- Information and Communication Technologies. Geeks are very necessary, but there is a place for communicators like myself who enjoy being a human-geek interface. Click here for more about my ICT experiences and interests.

Prints of several paintings and pastel sketches are becoming available at artist|rising, a division of art.com.

Several short pieces of fiction are now available here, plus the opening of my novel, Salely.

As I struggle with the process of digitising my libraries, I'm blogging. Alizandria is my library blog where I talk about all kinds of time and records management and, one of my favourite things, something-to-put-them-in, storage systems.
Check out Sinister Ducks